There are many reasons for doing this and not doing that. There are as well reasons why we should or shouldn't take up the choices given by people around us. But in life, I always believe that the choice is ours to make and whatever the outcome is, we should face the consequences. Sounds too serious? 🙂
Well, after hearing a not too good comment from one of my friends about Turi Beach Resort, last month, I decided to come and see what Turi Beach Resort actually have to offer. I didn't know if it would worth my time to come here but I just gave it a shot. And now, I think that I shouldn't have done that in the first place.
Here are the reasons:
1. Because of that Cozy Guest Room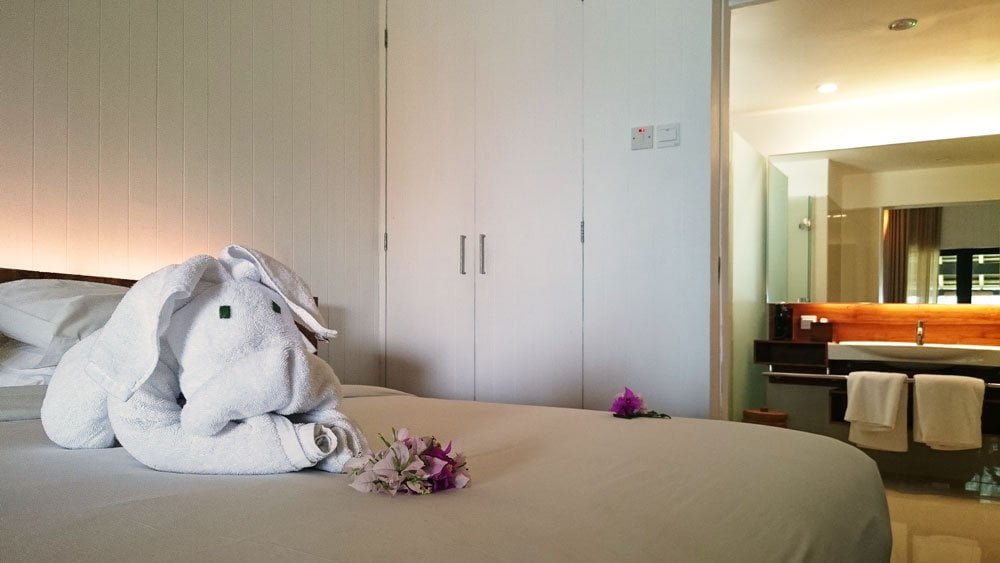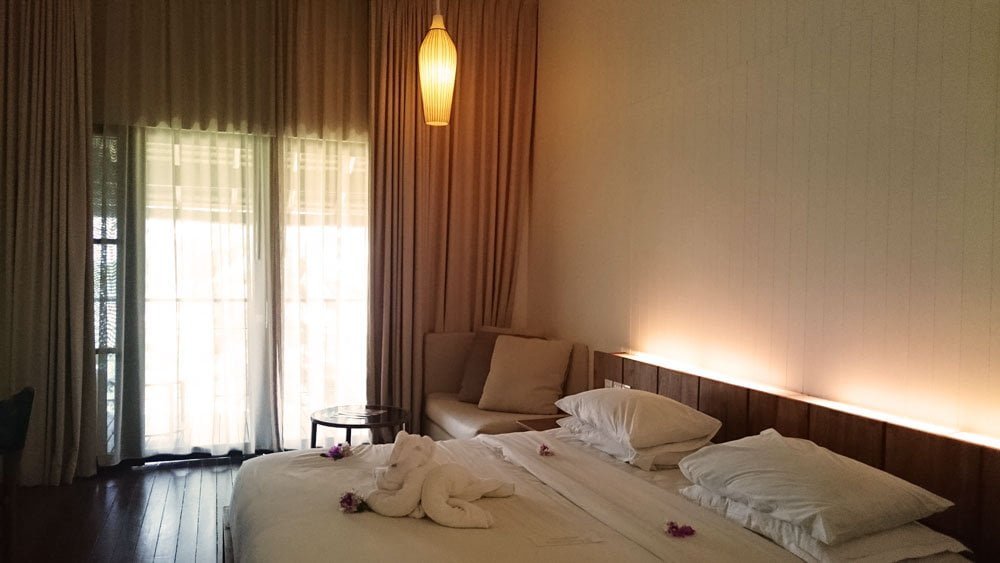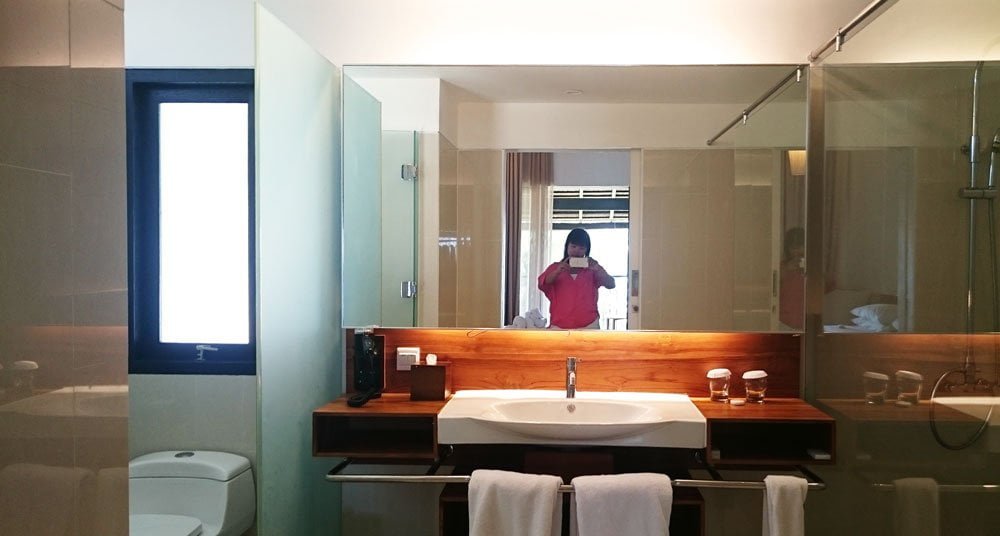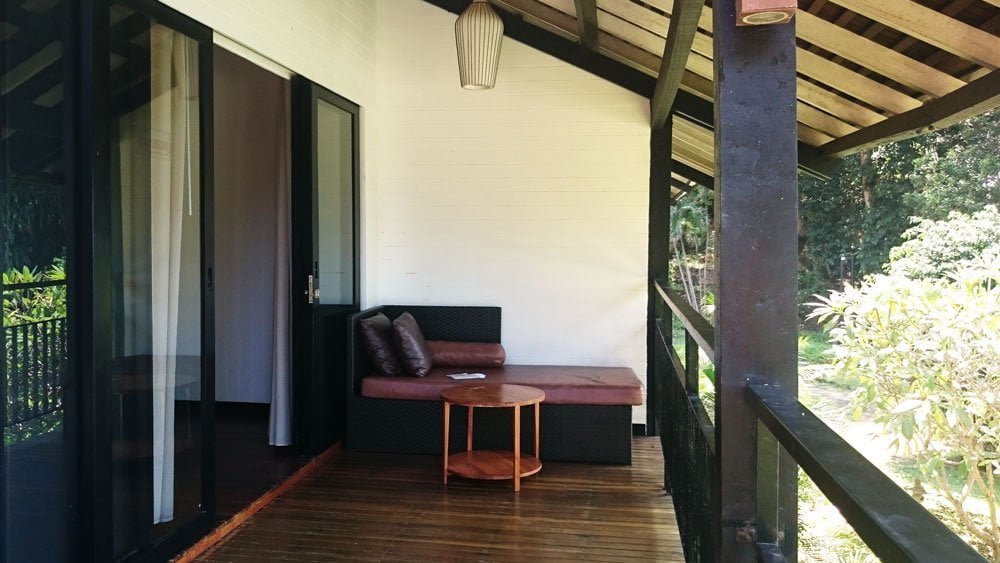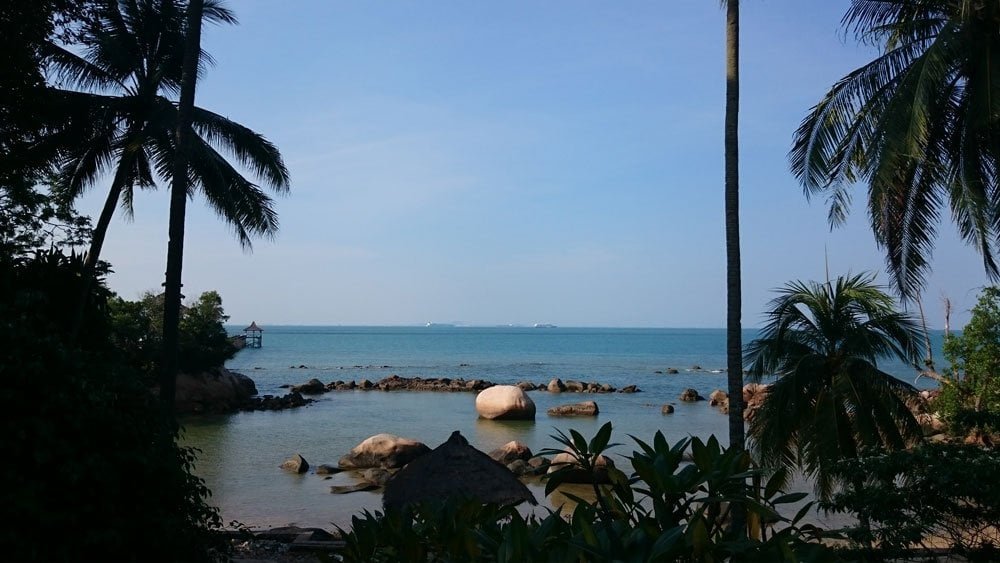 From the hotel lobby, I was then dropped at in front of my so-called Riani Deluxe Beachfront room. It is actually a walking distance from the lobby but if we come with luggage, it is advisable to take the shuttle from the hotel. I got the key, I open the sliding glass door of my room and I found this..
..a cute towel doll on my bed…
..that cosy king-size bed..
..and that spacious bathroom…

..that balcony which definitely makes me hard to decide whether to just sit back and relax or stay out…

..especially with the view like this right in front of my room…
2. Because of that Cool ATVs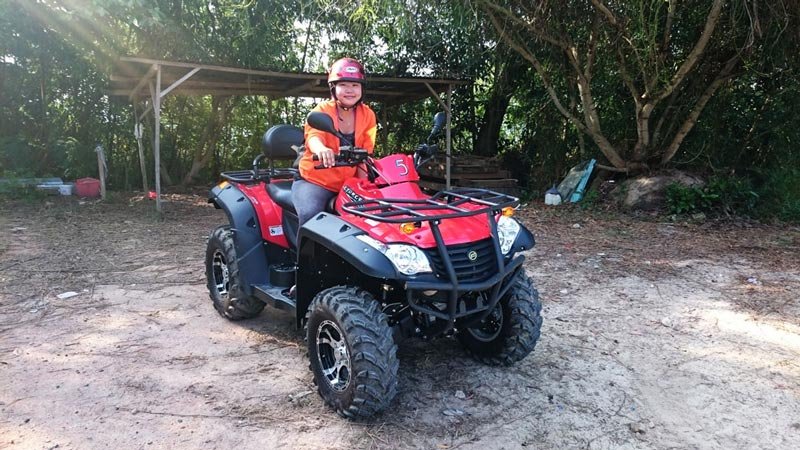 Before I fell too deep with the room, I went out to try something that I have never tried before. Not riding a bicycle nor motorbike but ATV (All-terrain Vehicle), their latest game available in the resort. Yes, that big bike with four thick wheels.
That red colour ATV can seat 2 people. I didn't know why I had that guts to try out this big red and I thought I wouldn't know how to operate it but with some help, I did it eventually on my last few minutes.
3. Because of that Charming Sea and Sunset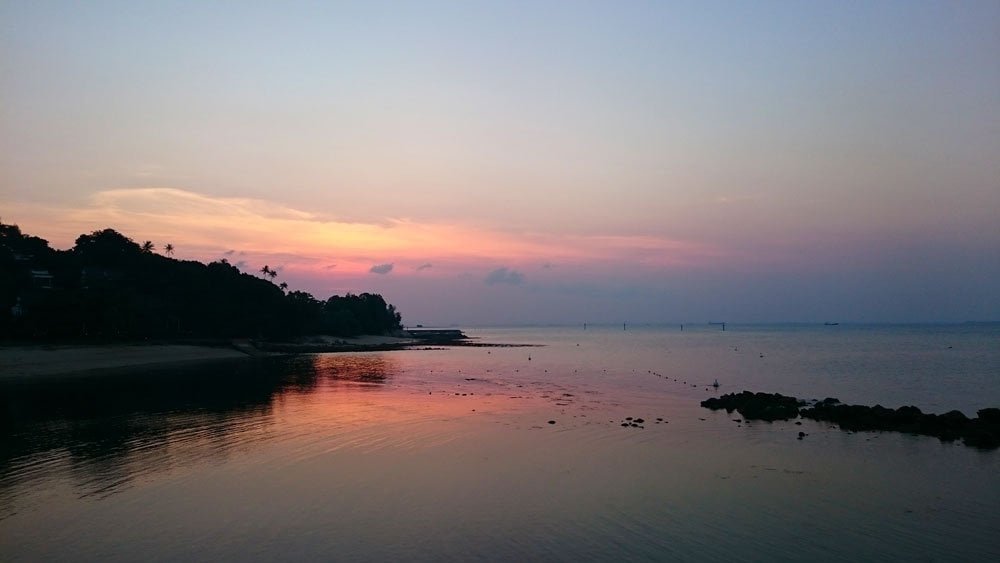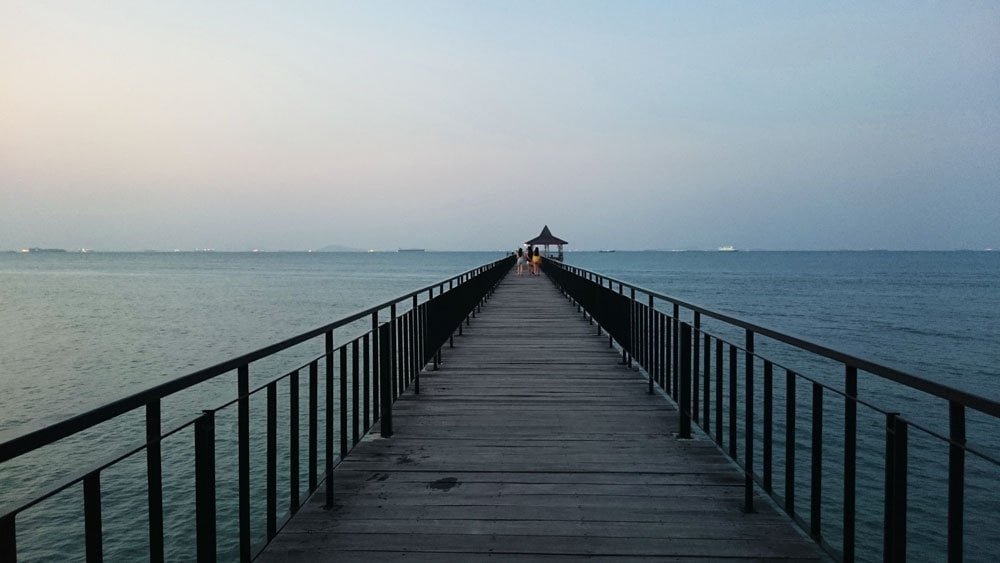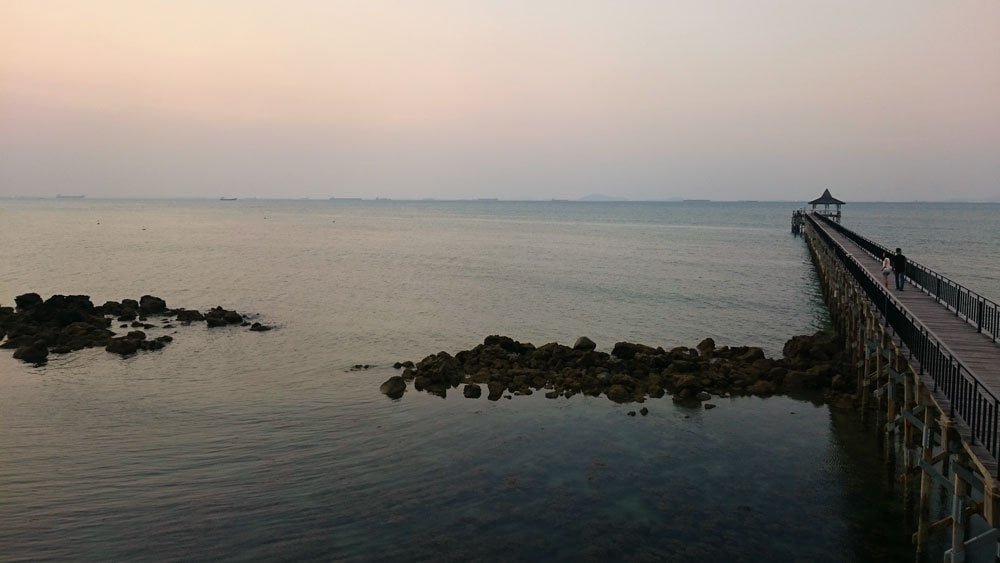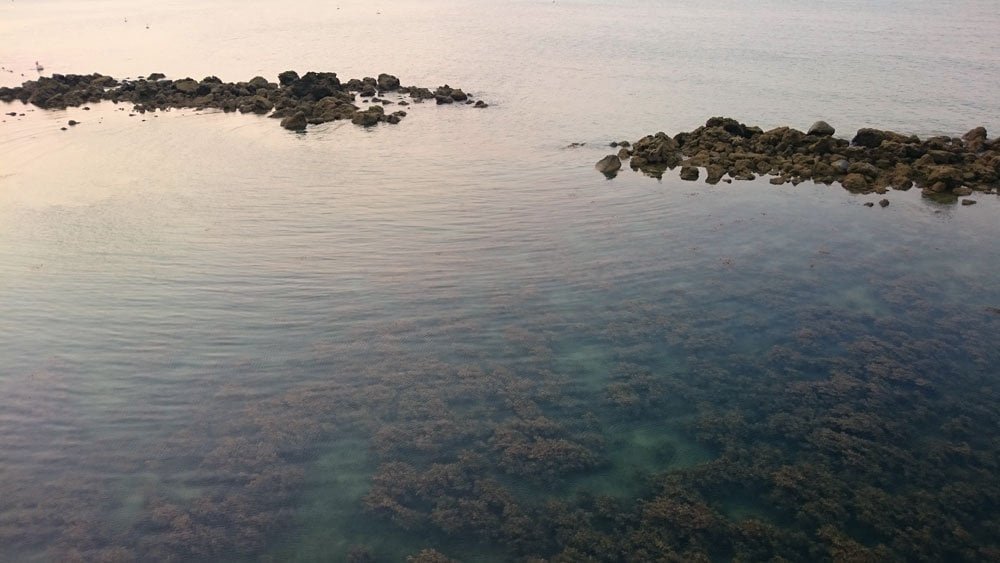 From the room to the ATV ride, and then I walked to the beach. There was a 220m long jetty which was the icon of Turi Beach Resort. It was late afternoon and the sun was almost set when I reached there. I saw some people was mingling around for some photos. From the jetty, I could see the sun was peeping behind the trees leaving beautiful colours to the sky while the calm sea leaving the reflection with little ripples.

That sky colour…

..that 220 m long jetty…

..that romantic stroll along the jetty…

..and that clear water…
4. Because of that Relaxing Tspa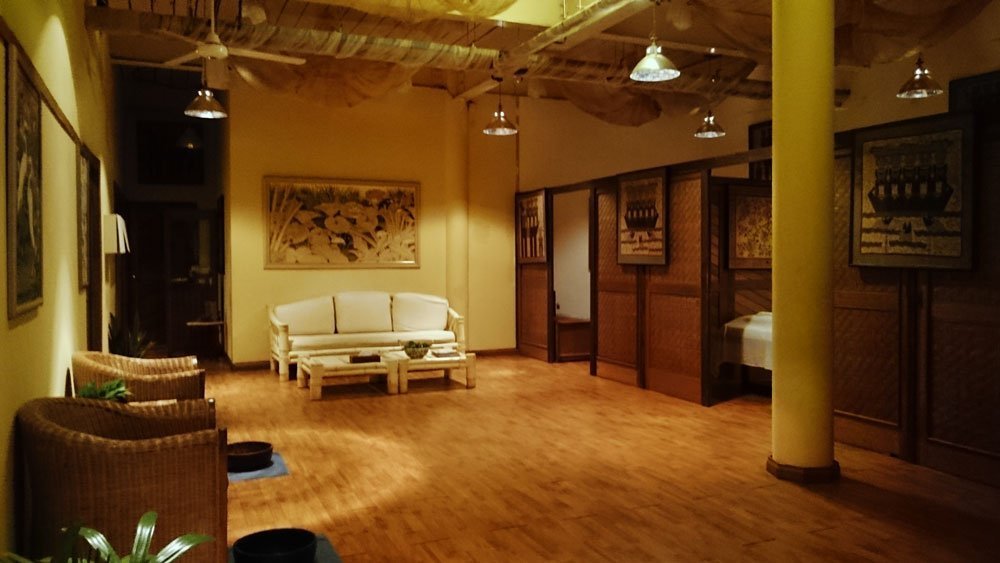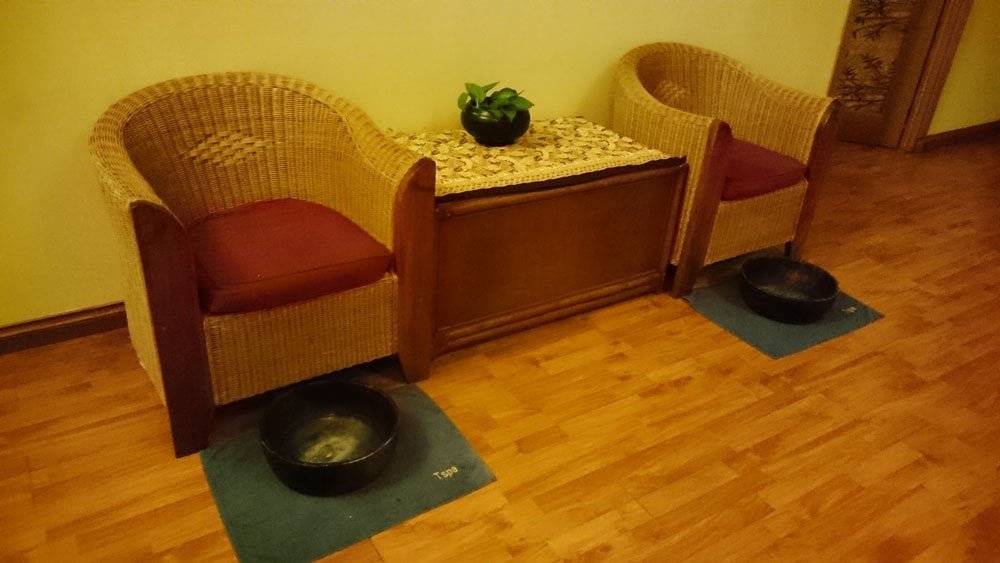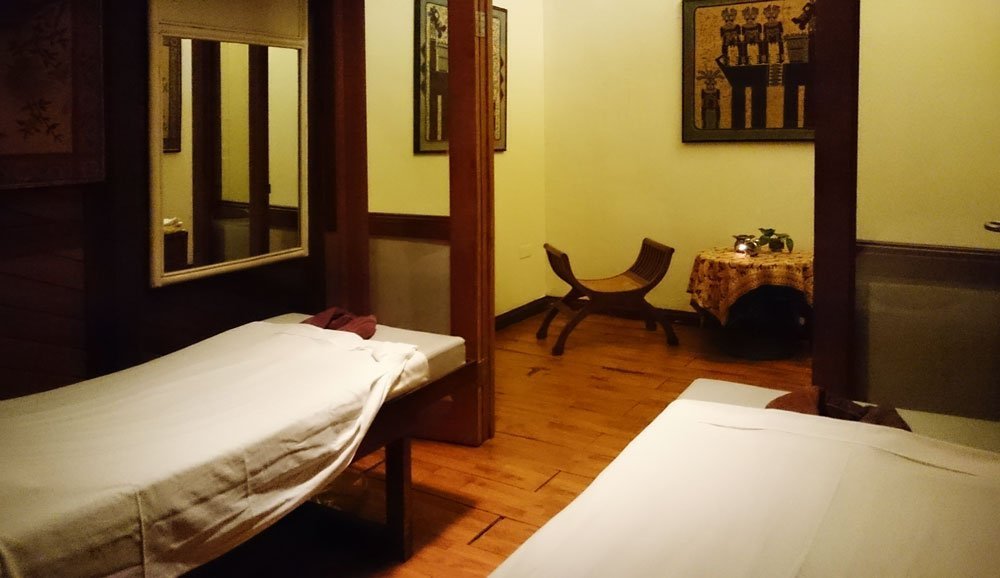 Tspa, obviously I went there for my spa treatment. Usually, one-hour body massage won't do much on me. But at Tspa, one hour is sufficient to loosen up my tight muscles. The friendly masseuse knows how to do her job and I left the place satisfied.
5. Because of that 'Colorful' Swimming Pools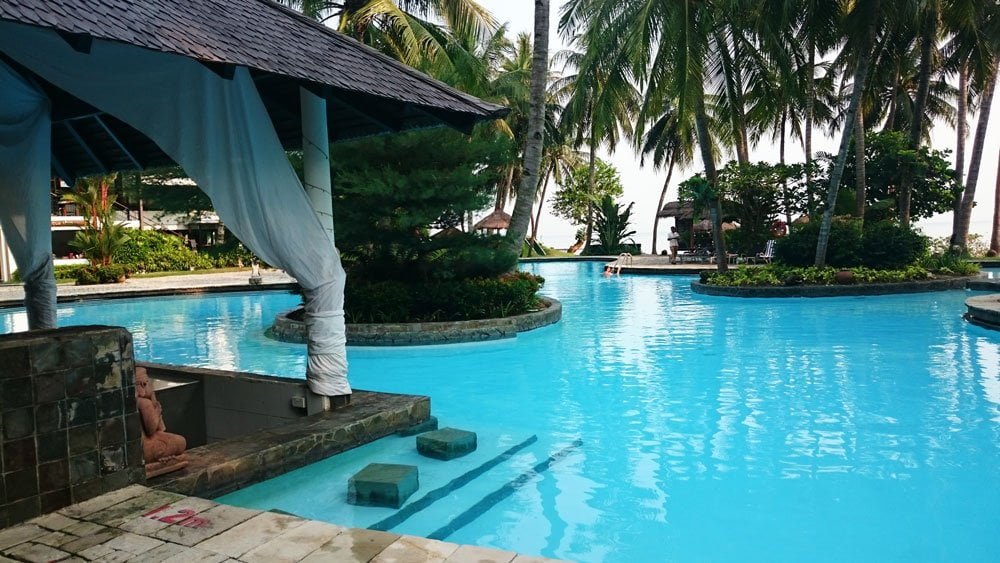 Don't feel comfortable swimming in the sea? There are two outdoor swimming pools at Turi Beach Resort. One is Aqua Pool which water looks turquoise in colour and Emerald Pool which is greenish. The beautiful pools are the prime destination for events, weddings and celebrations. Look pretty, huh?
"Everything seems good to you but why you said you shouldn't have come to Turi Beach Resort?"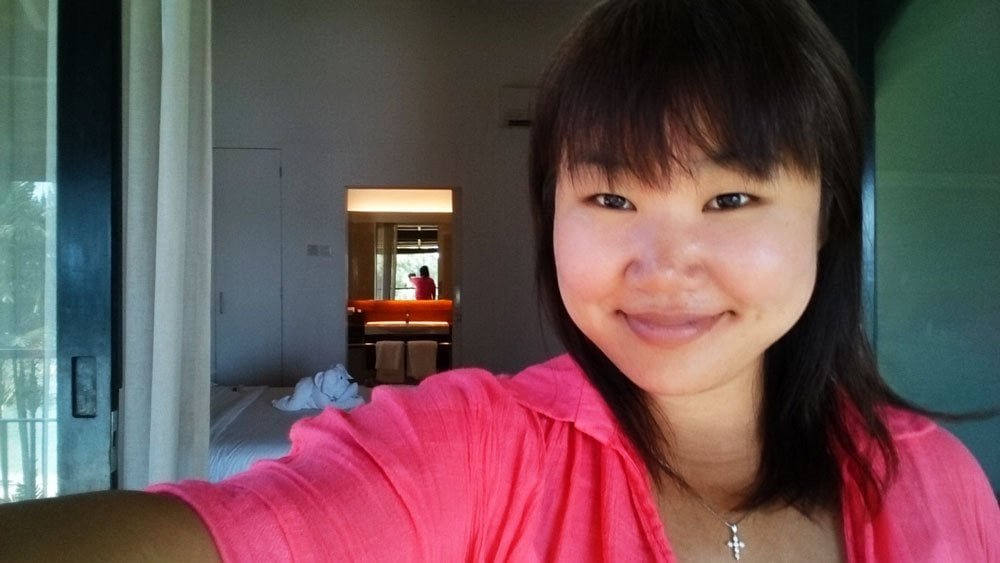 The answer is simple.
"Because I will want to go back there again."
With such facilities, environment and at that price, all worth it. My 2D1N time well spent there. It is a great place to escape from city life and I hope, you will be there and have fun like what I did. And yeah! It is only 50 minutes away from Singapore by ferry-boat.
So, are you tempted? 🙂
---
Turi Beach Resort
Jl. Hang Lekiu, Nongsa
Batam 29465
Indonesia
Phone: +62-778 761 080
Email: reservations@turibeach.com